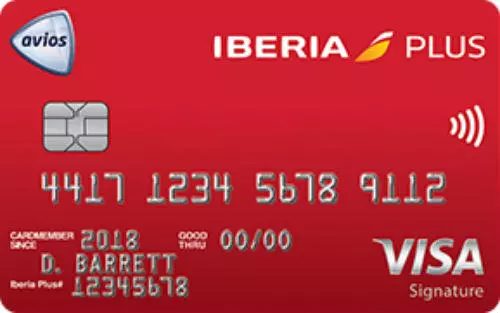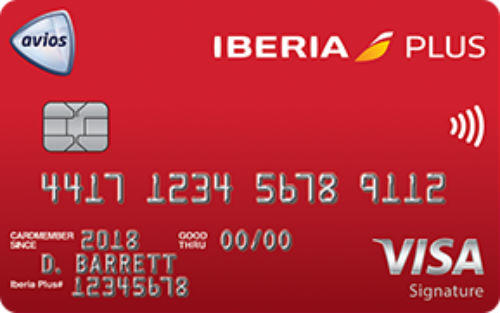 Chase Iberia Visa Signature® Card
$95
APR (Interest Rate)
5.0/10
Pros
You can earn 100000 bonus avios with Iberia Visa Signature® Card in a year.
3x avios on purchases from Iberia, British Airways and Aer Lingus.
It is good if you are purchasing from oneworld group airlines.
Annual fee is good.
You can redeem your points for multiple airlines.
Cons
1x avios rate for other purchases is low.
Balance transfer, cash advance, purchase APR is high.
Balance transfer fee and cash advance fee are high.
Review
Iberia Visa Signature Card has same features with sisters: Aer Lingus Visa and British Airways Visa. These three cards are already sharing same rewards points and bonus points structure. What we are telling this card won't be different than other cards that we introduce on Credit Cards Center. You will have a chance to earn 100000 avios points with this card. Please see the rates table below to get more information on this. You can redeem these points for all oneworld airlines. There is also 3x avios on purchases from Aer Lingus, Iberia and British Airways.
Iberia Visa Signature Card Worth It?
It worth it if you travel abroad very often and if you purchase from those three airlines we counted above. You can redeem all these points on airlines which are members of oneworld group. The card is providing 1x avios for other purchases. If you are not travelling very often, this won't be beneficial for you to spend with this card.
You can see rates of Iberia Visa Signature® Card below.
Chase Iberia Visa Signature Card Rates
Interest Rate (APR)
Rewards ($1)
Annual Fee
FTF(*)
Cash Advance Fee
Cash Advance APR
Balance Transfer Fee
Balance Transfer APR
17.99% – 24.99%
3x avios when you purchase from Iberia, British Airways and Aer Lingus.

1x avios for rest of purchases.

100000 bonus avios opportunity in first year.

Avios is redeemable at these airlines: British Airways, Qatar Airways, American Airlines, Qantas, Royal Jordanian, Iberia, Malaysia Airlines, Cathay Pacific, LATAM, Finnair, SriLankan Airlines, OpenSkies, Japan Airlines, S7 Airlines

$95
None
$10 or 5%
26.99%
$5 – 5%
17.99% – 24.99%
FTF: Foreign Transaction Fee
Editor Scores
| Type of Card | Editor Score | Overall Score | Total Cards |
| --- | --- | --- | --- |
| General | 203 | 200 | 100 |
| Sign-Up Bonus | 232 | 199 | 44 |
| Rewards | 220 | 189 | 64 |
| Flight | 223 | 189 | 9 |
| No Foreign Transaction | 203 | 178 | 40 |
Similar Credit Cards
You can read user reviews below. You can also add your own thoughts about the card.
Originally posted 2018-12-29 13:53:56.