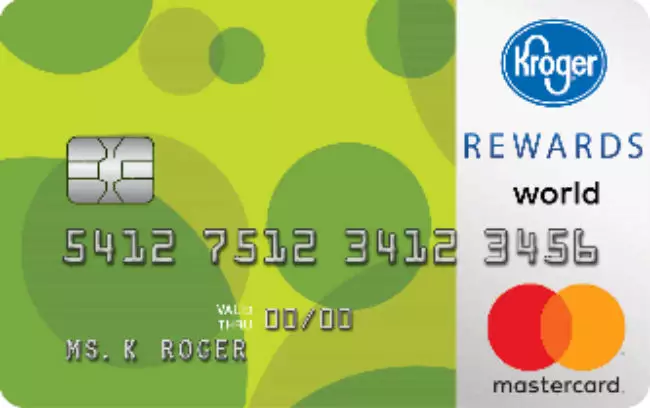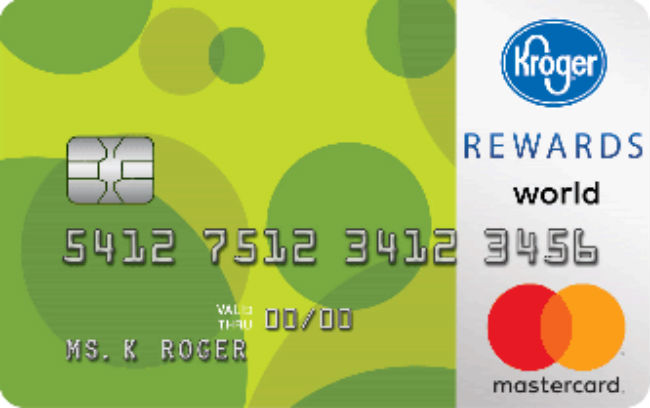 Kroger REWARDS World Mastercard
0.00
APR (Interest Rate)
8.0/10
Pros
There is no annual fee of the card.
You will able to purchase from foreign shops without paying foreign transaction fee.
Good amount of rewards if you buy from the company.
The minimum APR for purchase and balance transfer is low.
Kroger REWARDS World Mastercard Reviews
You can never find a better credit card than Kroger REWARDS World Mastercard. There are many of benefits this credit card for daily and monthly users. Today we will review the Kroger REWARDS credit card features, opportunities and will give you some important points. If you wonder the details, here we go:
Kroger REWARDS World Mastercard Points and Advantages-Benefits
* Apply to Kroger REWARDS credit card and earn 100$ cashback directly right now!
* Get approved and spend 200 dollars on your shopping, catch the 100 dollars cashback. This is valid only within the * 40 days after opening the credit card.
* Kroger REWARDS card provides 5 dollar free groceries for your every 1 thousand points.
* 1 point for eligible 1 dollar net spendings at every job place that accept Mastercard.
* You can get 2 points at Kroger Family of Companies for each 1 dollar net spendings. (except fuel)
* 3 points available on also Kroger Family of Companies own original products.
* 25 cents off per gallon for the first year on Kroger credit card. When you redeem 100 fuel points, you will obtain this chance.
* You can earn free groceries at your each valid shoppings.,
* There is not an annual fee on the Kroger card.
Kroger REWARDS World Mastercard Credit Card Apply
There are tons of benefits and advantages of the Kroger REWARDS card and you will learn them while using your Kroger REWARDS credit card. All you need to do is apply now to discover the full adventure world of the Kroger REWARDS card. You can reach to customer services for your questions and apply.
Just apply the Kroger credit card and do not miss the advantages. This year is yours. Apply now and benefit from the amazing advantages of the Kroger rewards credit card.
Rates & Fees
Interest Rate (APR)
Rewards ($1)
Annual Fee
FTF(*)
Cash Advance Fee
Cash Advance APR
Balance Transfer Fee
Balance Transfer APR
Regular: 13,99 – 25,99
You receive 1 point for every purchase you made.

You receive 2 points for every 1 dollar you spent Kroger Family of Companies.

You receive 3 points for every 1 dollar you spent Kroger Family of Companies Own Brand Products.

No Annual Fee.
No Foreign Transaction Fee.
$10 or 4%
27.24%
$10 or 4%
Regular: 13,99 – 25,99
FTF: Foreign Transaction Fee
Editor Scores
| Type of Card | Editor Score | Overall Score | Total Cards |
| --- | --- | --- | --- |
| General | 175 | 200 | 100 |
| No Annual | 168 | 166 | 60 |
| Rewards | 201 | 189 | 64 |
Similar Credit Cards
Originally posted 2019-09-06 21:21:13.