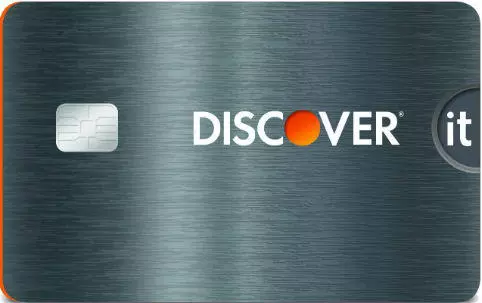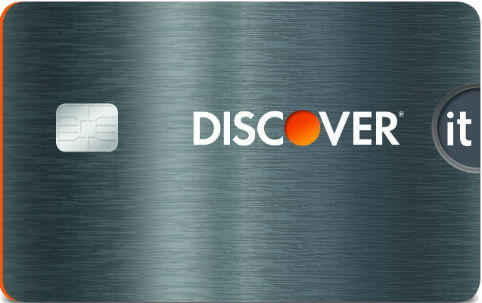 Discover Secured Credit Card
0.00
APR (Interest Rate)
5.8/10
Pros
Balance transfer fee is 3% and this is not bad at all.
10.99 introductory APR for balance transfers. It is available for 14 months.
There is no annual fee of the card.
Despite of being a secured card, this card provides cash backs and bonuses (cash back matches) for consumers.
Cons
You will need to call Discover It Credit Card Customer Care service to know about foreign transaction fee situation of the card.
All interest rates are high.
Cash advance fee of the card is high.
Review
Discover Secured Card is one of the rare secured credit cards which is providing cashback and bonuses to their consumers. Despite high-interest rates this card is providing a good amount of bonus for gas and restaurant purchases. This is limited though. You can find our review for each feature of the Discover Secured Card below. If you have any questions, please don't hesitate to ask us.
Discover Secured Card APR & Fees
Interest rates of the card is a little bit high. However, we believe that it is because of rewards and cashback match features of the card. Purchase APR is 25.24% on Discover Secured Card. Cash Advance APR is 27.24%. Both interest rates are high. However there is an introductory period on Balance Transfer for 14 months. This can help you to save lots of money if you are going to transfer. It is 10.99% in introductory period. The regular balance transfer fee is high as well with 25.24% rate.
Discover it hasn't make any statement for foreign transactions. So it is unknown how much you will need to pay for this feature. You will need to contact Discover it before applying for the card.
One of upsides of the card is that it doesn't require you to pay annual fee.
Balance Transfer Fee is reasonable but Cash Advance Fee is high with minimum $10 and maximum 5% rates. These fees can be more than interest rates at times. So you need to think about them twice.
Discover Secured Card Bonuses & Rewards
There is 2% limited bonus for gas and restaurant purchases. The limit is $1000 in three months. You can earn 1% cash back to all other purchases with this card. This is a unique feature for this card because secured cards are not generally include rewards and bonuses.
The best part of this card is bonus. You will earn cashback match at the end of the year. It means if you collect 12100 bonus in a year, you will be rewarded with 12100 bonus.
Thoughts
There are three important features of this card that you will hardly see on other secured cards…
1-) No annual fee.
2-) Bonus.
3-) Cash back.
Despite of this good features, the card is still considerable because of high interest rates though.
Discover Secured Card Rates & Fees
Interest Rate (APR)
Rewards ($1)
Annual Fee
FTF(*)
Cash Advance Fee
Cash Advance APR
Balance Transfer Fee
Balance Transfer APR
25.24%
2% cash back on gas and restaurant purchases. This is limited with $1000 per 3 months.

1% cash back unlimited to all other purchases.

Cash back match at the end of year.

None
Unknown
$10 or 5%
27,24%
3%
10.99% for first 14 months.

25.24%
FTF: Foreign Transaction Fee
Discover Secured Card Editor Scores
| Type of Card | Editor Score | Overall Score | Total Cards |
| --- | --- | --- | --- |
| General | 190 | 200 | 100 |
| Credit Builder | 140 | 127 | 10 |
| For Bad Credits | 155 | 165 | 10 |
| No Credit History | 155 | 168 | 10 |
| Rewards | 199 | 189 | 64 |
| Cash Back | 100 | 123 | 26 |
Similar Credit Cards
Discover secured Credit Card FAQ
What is Discover Secured Credit Card?
The Discover secured credit card like any other secured credit card is designed for people who are looking to build or rebuild their credit. It looks and acts like a traditional credit card except that you provide a security deposit as collateral for your credit card account. Your credit line will equal the amount of this security deposit. Responsible use and on-time payments can help build or rebuild your credit.
Will my Discover secured credit card say SECURED on it?
No, the credit card will not say SECURED on it. It will look like a regular credit card and will be accepted anywhere Discover is accepted.
Will applying for Discover secured credit card generate an inquiry on my credit report?
Yes, if you submit an application, an inquiry will be placed on your credit file. The impact of this inquiry to each person's credit score differs.
How can this credit card help me build my credit?
Discover report your payment history to the three major credit bureaus. So with on-time payments and responsible use, your Discover secured credit card can help you build your credit history.
How do I get a Discover secured credit card?
You will need to be at least 18 years of age, have a Social security number, U.S. address and U.S. bank account, and provide all the required information in the online application. Be sure to have your bank routing number and account number handy when you apply.
How long before discover secured card becomes unsecured?
Your Discover Secured credit card may become unsecured as early as eight months after account opening, assuming you pay your monthly bills on time and responsibly manage your finances
Originally posted 2019-01-08 22:24:11.