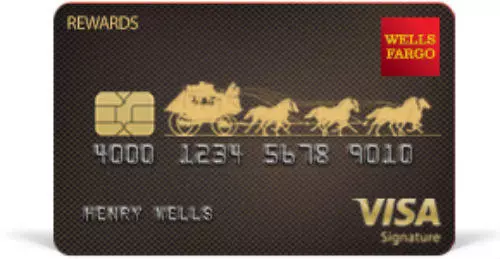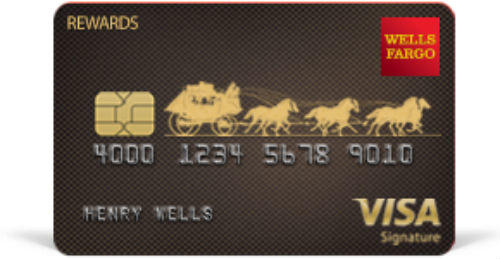 Wells Fargo Visa Signature Credit Card
0.00
APR (Interest Rate)
6.5/10
Pros
You are going to have trip cancellation, lost luggage, reimbursement, travel accident insurance, travel asstance, auto rental collision coverage with this card. See more at the card page.
5x rewards points for up to $12,500 on purchases for gas, grocery and drugstore.
1x rewards points for other purchases and your points expires 5 years later.
If you redeem your points for airfare, your points will have 50% more value.
Phone protection and zero liability protection is available.
0% APR first 15 months. 15 months later regular APR is going to be 14.49% - 27.99%.
Unique travelling services.
$37 late payment fee is reasonable.
Cons
14.49% - 27.99% APR rate can be quite high for you if your creditworthiness is not good enough.
3% foreign transaction fee for every purchases.
Cash advance fee is 5% which is a little bit high.
Review
You can find some detailed information on Wells Fargo Visa Signature credit card below. You can check rewards, balances, cash backs and other opportunities of the card below. There are also our opinions about features of the card.
Wells Fargo Visa Signature Rewards and Bonuses
Wells Fargo Visa Signature is a card which you can find many good travel and airfare benefits. Besides there are good rewards rates of the card when you sign-up for it. You will able to gain 5x rewards points. There is no annual fee and there is not any APR for 15 months. Besides points that you earned can redeemable for airfare with 50% better value. So if you can maximize your 6 month bonus rewards to 93750 points for airfare. It worth about 938$ dollars. This is not a sign up bonus exactly but it worth more than a sign up bonus.
Wells Fargo is also providing 1x rewards for your each purchases. Your rewards will remain in your account for 5 years. The other good feature of this card is phone protection. Your phone will be secure against thefts and damages with the phone protection option. The insurance is $600 worth for the phone protection.
Rates and Fees
All interest rates are very high for the card. There is also a long introductory period for Balance Transfers and Purchases. 0% for 15 months. However after introductory period and when you are done with signup bonuses this card can be quite expensive for you because fees are also high. There is foreign transaction fee with 3% rate, Cash Advance Fee with 5% rate and also balance transfer fee with 5% in the card.
Thoughts
This is a credit card which will be beneficial for you for the short term. If you go on to use the card after 15 months later, you are going to have low rewards, high APRs and fees.
You can see overall rating of Wells Fargo Visa Signature reviews above. You can also read user reviews at the end of this content. If you would like to add your thoughts about the card, you can do it with filling comment form.
Wells Fargo Visa Signature Rates
Interest Rate (APR)
Rewards ($1)
Annual Fee
FTF(*)
Late Payment Fee
Cash Advance Fee
Cash Advance APR
Balance Transfer Fee
Balance Transfer APR
0% for 15 months

Regular: 14.49%-27.99%

Regular: 1 point

5 x rewards points for up to $12,500 on grocery, gas and drugstore purchases. (Deadline is 6 Months)

None
3%
$37
$10 or 5%
25.99% – 27.99%
$5 – 3% (first 120 days)

Regular: 5%

0% APR for first 15 months

Regular: 14.49% – 27.99%
FTF: Foreign Transaction Fee
Wells Fargo Visa Signature Editor Scores
| Type of Card | Editor Score | Overall Score | Total Cards |
| --- | --- | --- | --- |
| General | 210 | 200 | 100 |
| Zero Interest | 239 | 180 | 43 |
| Sign-Up Bonus | 253 | 199 | 44 |
| No Annual | 175 | 166 | 60 |
| Rewards | 218.5 | 189 | 64 |
Similar Credit Cards
Originally posted 2018-12-11 18:02:15.