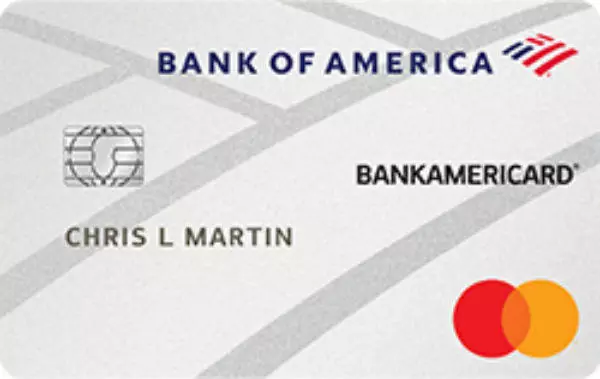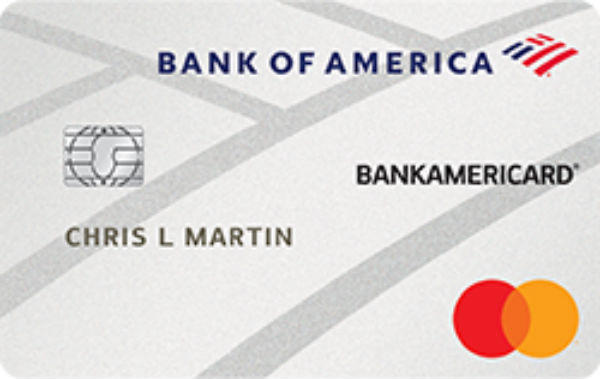 APR (Interest Rate)
7.2/10
Pros
Low interest rates are making this card attractive.
You will not need to pay for annual membership.
Mastercard with many benefits.
You will not pay APR for 15 months.
Cons
Interest rates can be still high and it depends on your credit worthiness.
There is no bonus of the card.
There is no rewards of the card.
Review
BankAmericard is a credit card that you can get directly from the official website of Bank America. The card is providing good benefits for you. The card is providing one of the lowest APR rates in Bank America card family. If you would like to get a low interest credit card from Bank America, you can consider about this card. You can see other good features of BankAmericard below in our review. You can also review the card with the comment section.
No Annual Fee
There is no annual fee for this card. This will help you to save a lot with the help of low interest rates.
Long Introductory APR
The card can be very beneficial for you since you are not going to pay APR for 15 months. This is one of the best features of the card. It will be also very good for consumers.
Save Money with Low Interest Rates
After long introductory APR period, you will not pay high interest rates for your card. There are variable APR rates for the card. It is about 15.24% – 25.24%. Cash advance rate can be quite low too. It depends on your credit worthiness though. Cash Advance APR rate is 18.24% to 27.24%.
Good Maximum Balance Transfer and Cash Advance Fees
You are not going to pay any fee for Balance Transfer for first 2 months. Then you will need to pay 3% maximum for Balance Transfer. Cash Advance Fees are same with balance transfer. However minimum fees are $10 for both and this is a little bit hight.
You won't Pay More APR in Late Payments
APR rates of the card is fixed and it won't raise when you make late payments and you won't be charged more.
CreditCardKarma Thoughts on BankAmericard
This card can be beneficial for you if you don't want to pay interests for a long time. Besides if you have good creditworthiness, you can pay quite low interest fees. Maximum balance transfer and cash advance fees are very good.
BankAmericard Rates & Fees
Interest Rate (APR)
Rewards ($1)
Annual Fee
FTF(*)
Cash Advance Fee
Cash Advance APR
Balance Transfer Fee
Balance Transfer APR
0% for 15 months.

15.24% – 25.24%

No Rewards & Bonus Points
None
3%
$10 or 3%
18.24% to 27.24%
$10 or 3%
0% APR for first 15 months.

15.24% – 25.24%
FTF: Foreign Transaction Fee
BankAmericard Editor Scores
| Type of Card | Editor Score | Overall Score | Total Cards |
| --- | --- | --- | --- |
| General | 209 | 200 | 100 |
| Zero Interest | 205 | 180 | 43 |
| No Annual | 170 | 166 | 60 |
Similar Credit Cards
You can write a review for this card below or you can also read user reviews.
Originally posted 2019-04-25 19:36:25.