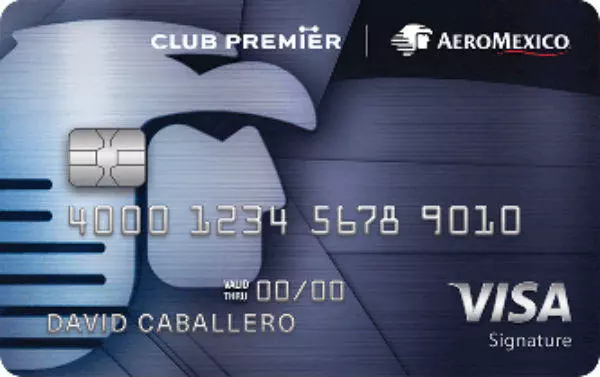 Aeromexico Visa Signature Card
$80
APR (Interest Rate)
7.0/10
Pros
2x miles at purchases from Aeromexico and Grocery stores.
Annually bonus miles are available.
You are going to receive 15000 bonus miles after your first purchase.
Cons
There are flight companies which are offering much better bonus options their customers.
Review
Aeromexico Visa Signature Card is a flight credit card which you can apply through U.S. Bank. If you are consumer of Aeromexico, the card is going to provide many benefits to you. We will mention about rates, fees, rewards and bonuses of the card at our review below. You will able to get more information about Aeromexico Visa Signature Card with the help of our reviews. You can also write a comment and ask your questions in the comment section. Additionally you will able to ask any questions related with our review and also write a review for Aeromexico Visa Signature Card.
Use the Card and Earn 15000 Miles
After you received your card, you are going to have 15000 miles in your account when you made the first purchase. You will receive 4000 bonus every year. You will need to use the card for the first 15000 miles bonus and then you will earn 4000 bonus everytime when you pay the annual fee of the card.
Earn 2x Miles with Ticket Purchases from Aeromexico
You can earn 2x miles with ticket purchases from Aeromexico. You are going to get double miles from Grocery purchases too. You will receive 1 miles from the rest of purchase categories.
4th Ticket is Free
When you purchase 3 ticket from Aeromexico, the fourth ticket is going to be free for you and you are not going to pay for it.
Aeromexico Visa Signature Card Rates & Fees
Interest Rate (APR)
Rewards ($1)
Annual Fee
FTF(*)
Cash Advance Fee
Cash Advance APR
Balance Transfer Fee
Balance Transfer APR
15.24% to 25.24%
2x miles when you purchase tickets from Aeromexico. 2x miles from Grocery purchases too.

1x miles for the rest of purchases.

4000 miles annually when you pay the annual fee.

15000 miles bonus when you make the first purchase.

$80
2%
$10 or 4%
26.24%
$5 – 3%
15.24% to 25.24%
FTF: Foreign Transaction Fee
Editor Scores for Aeromexico Visa Signature Card
| Type of Card | Editor Score | Overall Score | Total Cards |
| --- | --- | --- | --- |
| General | 200 | 200 | 100 |
| Sign-Up Bonus | 201 | 199 | 44 |
| Rewards | 198 | 189 | 64 |
| Flight | 210 | 189 | 9 |
Similar Credit Cards
Originally posted 2019-05-26 20:03:22.