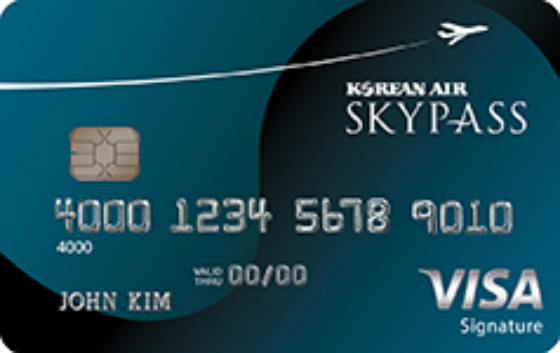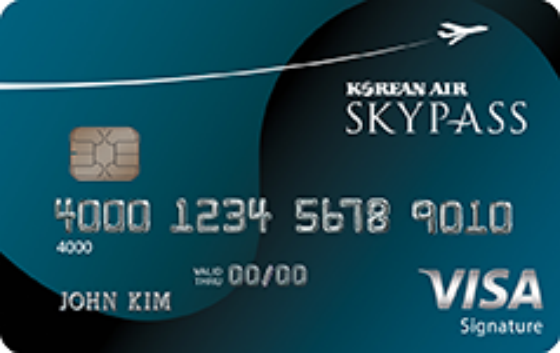 SKYPASS Select Visa Signature
0.00
APR (Interest Rate)
5.5/10
Pros
If you are using Korean Air very often, this card can be very beneficial for you.
There are good promotions of the card.
There are good bonuses of the card.
Cons
Rewards categories are very limited.
Rewards rates are a little bit low.
Review
SKYPASS Select Visa Signature is a card which is providing many beneficial offers to consumers if you are using the Korean Air. You will be eligible to get this card if you have the membership from the company. You can read a review for this card on here.
$200 Annual Travel Credit
After you get the card, every year you are going to get $200 travel credit into your account. This is a good benefit for those who wants to have a membership from the Korean air. There will be also extra bonuses too.
Get Bonus Miles Up to 40000 First Year
As same as many other flight credit cards, you will able to receive bonus miles through these cards too. If you would like to get those bonus, there are some requirements though. You will need to spend $3000 to earn 30000 bonus miles. You will need to spend $3000 in first 3 months. Otherwise you are going to miss this opportunity. If you would like to get another 10000 bonus miles, you will need to spend $35000 in a year.
Korean Air Opportunities
You will receive $100 worth coupon from Korean air and it will be very good opportunity for you. This coupons are limited with one time in a year though. You will able to receive 2 Korean Airlines Lounge coupons with the card. You will also get the Morning Calm Club Membership after you receive your card.
2x & 1x Bonus Miles for Your Spends
You are going to receive 2 miles for your every $1 purchases from Korean Air with the card. You will also receive 2 miles for your airline tickets, car rentals, hotels expenditures.
You can apply this bank through U.S. Bank.
SKYPASS Select Visa Signature Rates & Fees
Interest Rate (APR)
Rewards ($1)
Annual Fee
FTF(*)
Cash Advance Fee
Cash Advance APR
Balance Transfer Fee
Balance Transfer APR
15.24% to 22.24%
2x bonus points when you purchase from Korean Airlines

1x bonus points for other purchases.

$200 Travel credit every year.

30000 bonus when you spend $3000 first 3 months.

10000 bonus miles when you spend $35000 first 12 months

$450
None
$5 or 4%
26.24%
$5 – 3%
15.24% to 25.24%
FTF: Foreign Transaction Fee
Editor Scores for SKYPASS Select Visa Signature
| Type of Card | Editor Score | Overall Score | Total Cards |
| --- | --- | --- | --- |
| General | 178 | 200 | 100 |
| Sign-Up Bonus | 200 | 199 | 44 |
| Rewards | 178 | 189 | 64 |
| Flight | 188 | 189 | 9 |
Similar Credit Cards
Originally posted 2019-07-22 13:18:42.