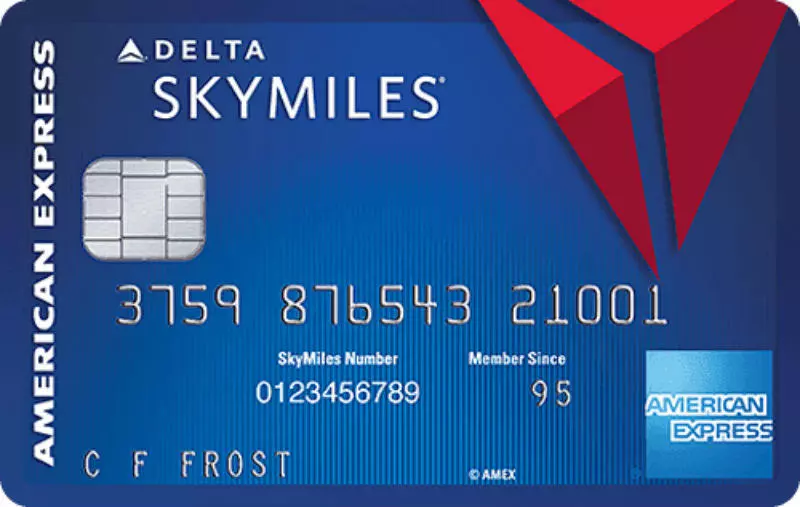 Blue Delta SkyMiles Credit Card
0.00
APR (Interest Rate)
7.0/10
Pros
There is no annual fee for the card.
You can save 20% in-flight purchases.
You can collect 2 miles per $1 for purchases on restaurants and Delta Airlines.
You can redeem your miles on purchases from Delta and Delta partners.
Balance transfer and cash advcance fees are reasonable.
Cons
10000 miles is reasonable when you think that it is for $500 purchase but it is not good enough for most of consumers.
We especially don't line foreign transaction fees at travel & flight cards. This can make serious difference on purchases.
Maximum APR for cash advance, purchase and balance transfer is too much.
There is not any introductory APR.
Minimum APR for purchase and balance transfer is high.
Review
Blue Delta SkyMiles credit card is a travel and restaurant credit card which you can save money and earn miles with various ways. It is an American Express product which is providing lots of beneficial services for travelling goods. We are going to review the card on this page for you. If you would like to see user reviews, you can check the comment section below.
Earn 2 Miles from Restaurants and Delta Purchases
You will able to earn 2 miles from every restaurants in United States with this card. You can save miles and redeem them for your travelling purchases. Besides you can also earn miles from Delta purchases. This is including flight ticket bookings, vacation packages, seat upgrades, beverages, audio headsets and food. These are limited with Delta only.
You will earn 1 miles points from other purchases with your card.
You can redeem your points for all partners of Delta and Delta itself.
Airline Partners of Delta that You can Redeem Your Miles
AeroMexico
Air France
WestJet
Hawaiian Airlines
Alitalia
XiamenAir
China Eastern Airlines
Vietnam Airlines
GOL Airlines
Middle East Airlines
Garuda Indonesia
KLM
Czech Airlines
Korean Air
China Southern
Jet Airways
China Airlines
Saudia
Virgin Atlantic
Aerolineas
Virgin Australia
Aeroflot
Air Europa
Tarom
Kenya Airways
Spend $500 Earn 10000 Miles
You are going to earn 10000 miles after you spend $500 with your credit card. You will able to redeem your bonus miles on purchases from Delta and its partners which we counted above.
No Annual Fee
You are not going to pay for the card at all. This is making card beneficial for consumers. There won't be extra payments and it will help you to get maximum benefit from your miles.
Save 20% in-flight Purchases
You will save 20% in-flight purchases with the card. This is only valid for Delta Airlines.
Thoughts on Blue Delta SkyMiles Credit Card
The card can be a good option for you if you are using Delta airlines and its partners.
Blue Delta SkyMiles Credit Card Rates
Interest Rate (APR)
Rewards ($1)
Annual Fee
FTF(*)
Cash Advance Fee
Cash Advance APR
Balance Transfer Fee
Balance Transfer APR
17.99% – 26.99%
2x miles when you purchase from Delta Airlines and restaurants.

1x miles for all other purchase categories.

10000 bonus miles when you spend $500 with the card.

N/A
2.7%
$5 or 3%
27.49%
$5 – 3%
17.99% – 26.99%
FTF: Foreign Transaction Fee
Editor Scores for Blue Delta SkyMiles Credit Card
| Type of Card | Editor Score | Overall Score | Total Cards |
| --- | --- | --- | --- |
| General | 198 | 200 | 100 |
| Sign-Up Bonus | 180 | 199 | 44 |
| Rewards | 200 | 189 | 64 |
| Flight | 203 | 189 | 9 |
Similar Credit Cards
You can write a review for Blue Delta SkyMiles Credit Card below and tell your own thoughts about the card to other consumers.
Originally posted 2019-04-18 13:09:03.