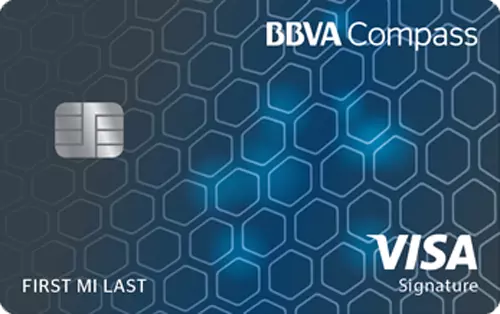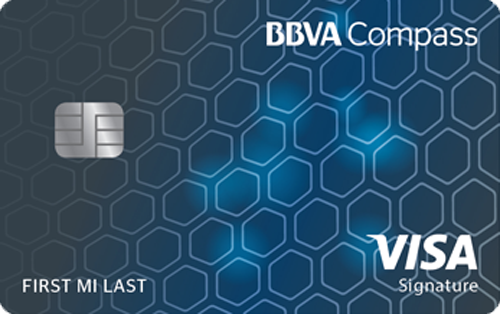 BBVA Select Credit Card
0.00
APR (Interest Rate)
7.5/10
Pros
Interest rates are low. The minimum APR is 15.24%. Maximum APR is 19.24%.
The card has many good travelling services.
No foreign transaction fee feature will allow you to purchase from abroad without any payment.
Rewards points rate is very good. Besides you can pick a purchase category for yourself.
Rewards points are unlimited.
You can learn bonus points if you spend with the card.
You don't have to pay annual fee in the first year.
Cash advance and balance transfer fees are good.
Cons
Annual fee is high.
Only available for a few states of United States of America.
BBVA Select Credit Card – Credit Card Karma Review
BBVA Select Credit Card is one of the other awesome products of BBVA. However, this card is only available for Texas, Alabama, Florida, New Mexico, California, Arizona, and Colorado. If you are living out of those states, you can also check alternative options of BBVA.
You can select your purchase category for rewards and you can start to earn 3x and 2x rewards. If you spend $5000, you are going to earn 1000 rewards points bonus as an additional bonus. There is no limitation at gaining rewards points with BBVA Select Credit Card.
The low-interest option of the card is also very attractive for consumers. Minimum APR is 15.24% and the maximum APR is 19.24%. Besides, you will not need to pay for foreign transaction fees. The card has a $125 annual fee. However, you will not pay it in the first year.
4% Cash Advance and Balance Transfer fees are good. Cash Advance APR rate is also very low: 24.24%.
Rates
Interest Rate (APR)
Rewards ($1)
Annual Fee
FTF(*)
Late Payment Fee
Cash Advance Fee
Cash Advance APR
Balance Transfer Fee
Balance Transfer APR
Regular: 15.24% – 19.24%
Regular: 1 – 2 – 3

You pick a purchase category for 2x and 3x rewards. Rest of purchases are 1x.

Bonus: Earn 1000 rewards points every month for $5000 purchase.

Earn $100 for qualifying purchases which is worth $20000.

First year: 0$

Regular: 125$

None
$37
$10 or 4%
24.24%
$10 – 4%
Regular: 15.24% – 19.24%
FTF: Foreign Transaction Fee
Editor Scores
| Type of Card | Editor Score | Overall Score | Total Cards |
| --- | --- | --- | --- |
| General | 219 | 200 | 100 |
| Rewards | 243 | 189 | 64 |
| Low Interest | 170 | 173 | 24 |
| No Foreign Transaction | 180 | 178 | 40 |
You can also learn more with read user reviews below. You can also add your reviews for this credit product too.
Similar Cards
Originally posted 2018-12-15 00:03:31.